About Me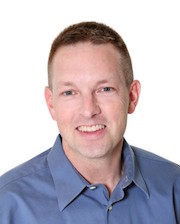 Hello, I am Jason Belcher, a Real Estate Broker, REALTOR®, property manager, landlord, and real estate investor. I have been in real estate in one aspect or another since 1995.
I provide expertise and integrity in real estate.
Because Silicon Valley is constantly changing, knowledge of the individual markets ("microclimates") within the Valley is important so that we can negotiate the best price and opportunity for you.
My real estate experience includes:
Licensed Real Estate Broker, State of California
Founding member, Golden Realty® & Investments, Inc.
Member of the Board of REALTORS®, Santa Clara County
Real estate investor
Property manager
Sold and shown properties throughout the entire Bay Area, from Oakland to San Francisco to San Jose
Recognized as the #7 producer (out of 400) at my previous agency
My general professional and life accomplishments include:
Master's degree in Communication from Stanford University
Winning the President's Award while a manager for General Electric
Serving as a Navy Public Affairs Officer at the Pentagon
I help clients navigate all aspects of real estate, from showing homes to buyers, selling houses for top dollar, or helping investors locate properties that cash flow. Golden Realty® also offers full-service property management.
I look forward to serving my clients and working with you.
Thanks,

Jason Belcher
(408) 836-6370